Crimson (35) vs Stillwater (0)
Pardon the blurry pictures please - new camera. I will have it all sorted out by the next game!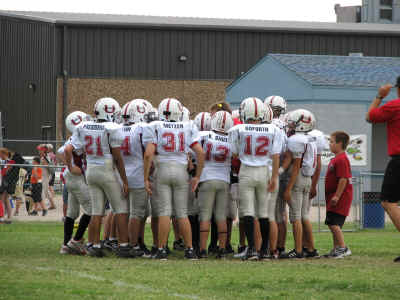 Team Captains, Al Jamal and Mack Getting psyched up for the game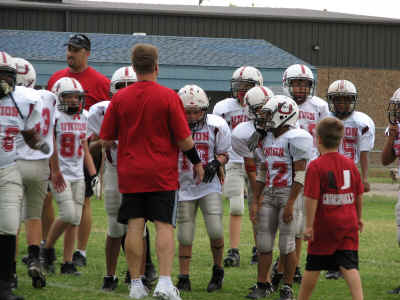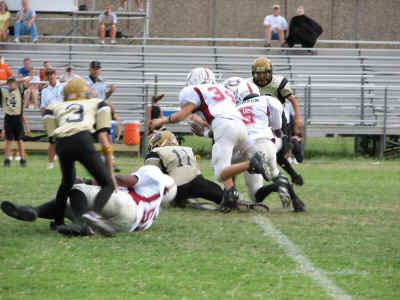 Getting ready to take the field Trying to recover the kick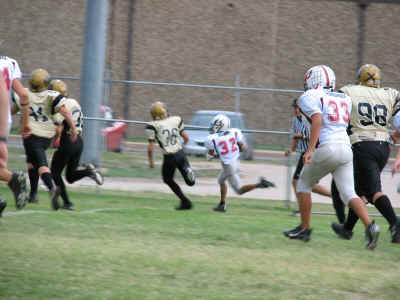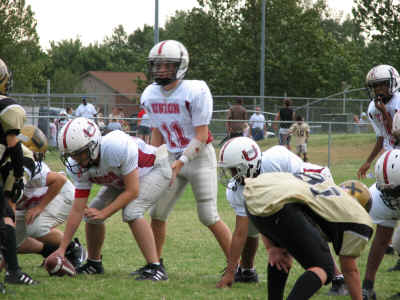 Justin scores Waiting for the snap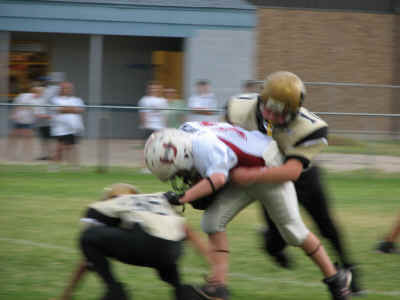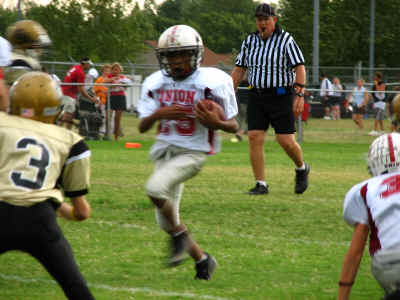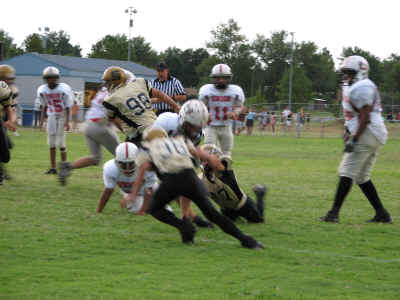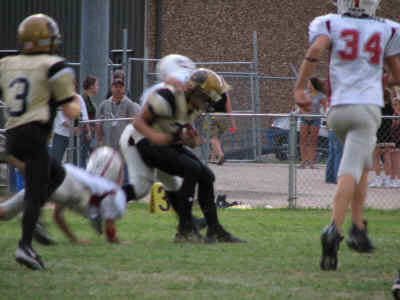 Larry makes a great tackle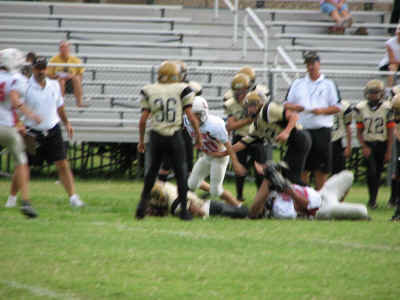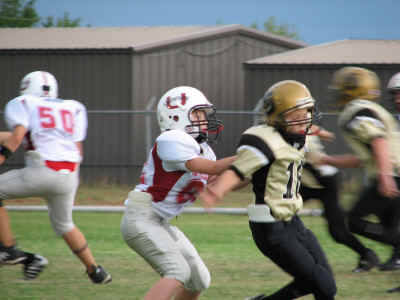 Garron makes a great tackle Kyle tries to block for Justin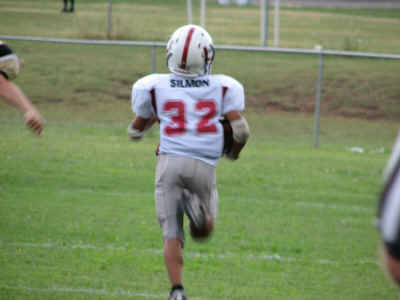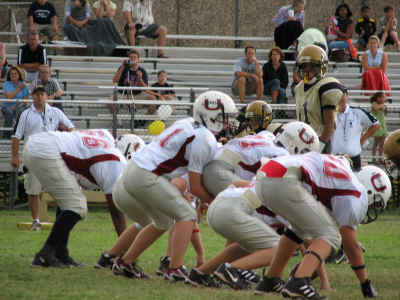 Justin scores The offensive line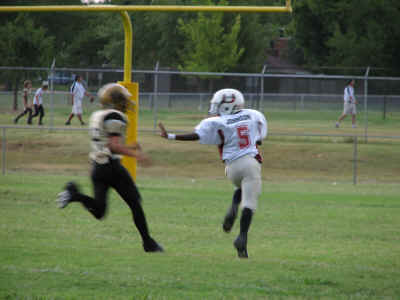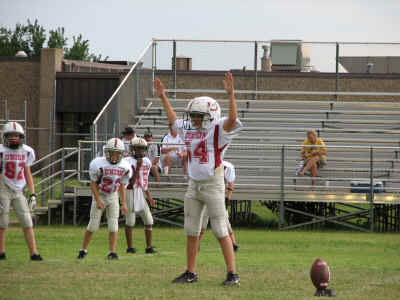 Allen scores Conner signals Jon
SPECIAL THANKS TO: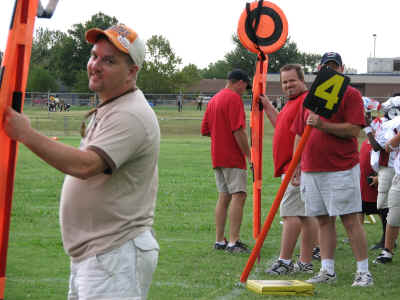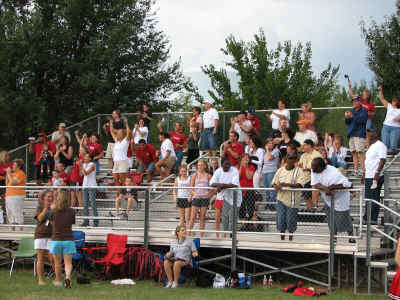 Our Chain Crew Our AWESOME Fans!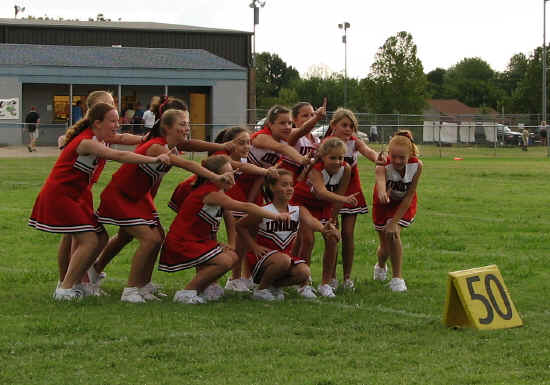 AND... the Union Black Cheer Squad for cheering us on to victory and especially the delicious candy they gave us after the game! THANKS GIRLS!
And to Hideaway Pizza in Stillwater for the delicious pizza after the game...