UNION CRIMSON
Class of 2013
Crimson Coaches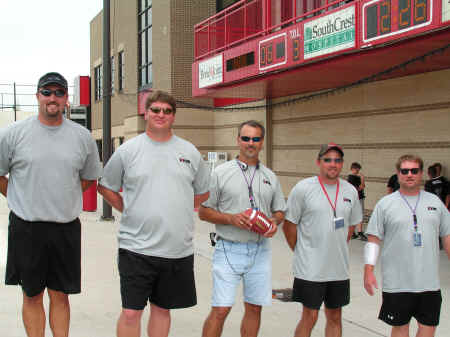 "Raising the Bar"
(L to R) Tony Rodriguez, Mike Reynolds, Dan Nelson, Mike Roberts
and Rance Smith
The Crimson football family has been blessed to have this great bunch of Coaches leading our boys since our fourth grade year. Their love of the boys and for the game of football shines through in every thing they do! They have been a living example of teamwork!
Thanks Crimson Coaches!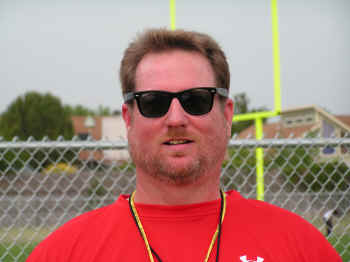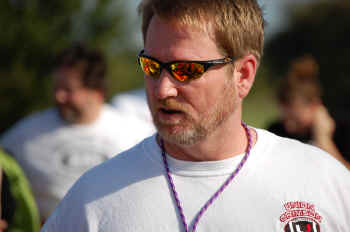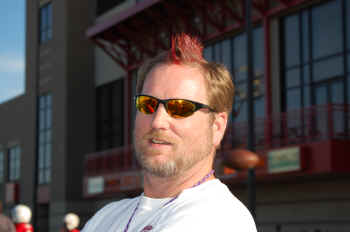 Coach Rance Smith
Crimson Head Coach
Coach Rance started playing football in 6th grade. He played running back and safety. In High School, he played wide out and outside linebacker. Coach Rance says, " I just love the game and being able to teach the kids. Helping the kids learn the game and watching them grow up has been so much fun for me. "
"Crimson Rocks!"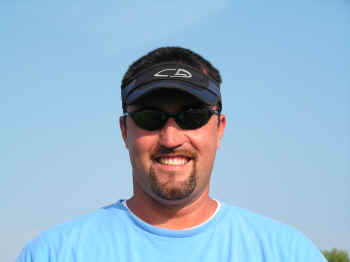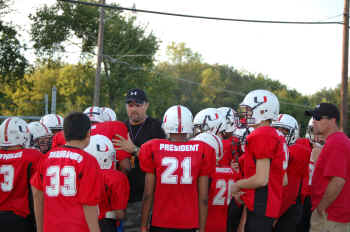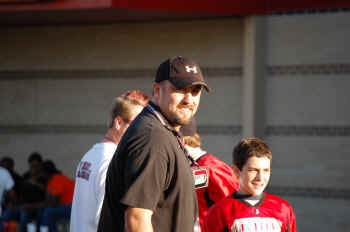 Coach Tony Rodriguez
Crimson Defense
Coach Tony attended Warren High School in Downey, California, where he played Football and Basketball all four years. He started Varsity Basketball as a Sophomore and was Player of the Year his Junior & Senior years for San Gabriel Valley Conference. As a football player, he was the starting Quarterback and Short Safety and started varsity football as a Junior in both positions. He loves coaching football for Crimson and his goal for this year is still, "NO touchdowns allowed by our Defense!!!" He really enjoys coaching all the kids especially watching his son Dalton and his daughter Dominique, "who is an awesome cheerleader!!!!"

"CRIMSON ROCKS!!!!!!!"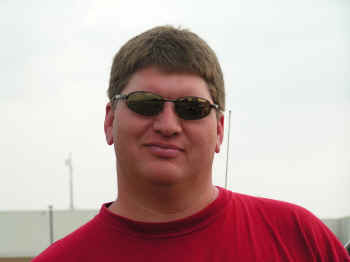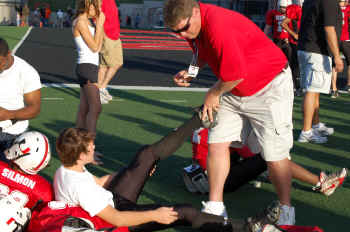 Coach Mike Reynolds
Crimson O-Line a.k.a. "The Hogs"
Coach Mike, (aka Daddy Hog), attended Jenks High School. He started playing football for the Jenks Quarter Back Club way back in 4th Grade. In football, he started on the Varsity team his Sophomore year on the Defensive Line. In his Junior and Senior years, he started on both the Offensive and Defensive Lines. He very much enjoys teaching proper techniques and attitudes to the Crimson Team. He also enjoys coaching his son, Kyle, in baseball, as well. Daddy Hog says, "I can't wait to see how the boys continue to develop as young athletes and adults."
"I love my Hogs!"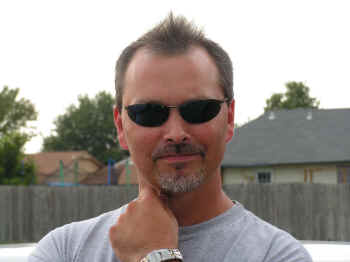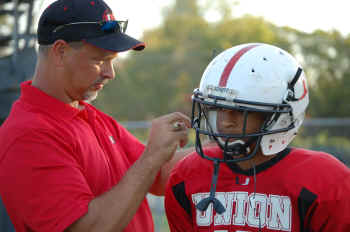 Coach Dan Nelson
Coach Dan also played football in High School and soccer in College. He is our Special Teams Coach and works a lot with players on improving individual skills. In addition, he is our team Emergency Responder (took the first aid training) and the boys and parents on our team often refer to him as "Dr. Dan."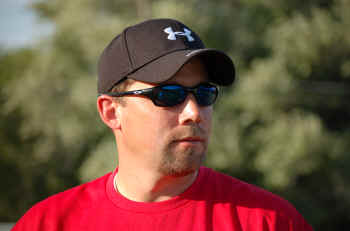 Coach Mike Roberts
Aka "Grampa"